Our Product
Our entire range is properly paced using superior grade packaging material to ensure safe dispatch at the customer's end.
We are producing superior quality Rectangular and Round Tubes for Water, Gas & Sewage. We manufacture this product using superior quality material that is sourced from trusted vendors. Besides, our range is in compliance with global quality standards.

Top managers of the company are going to Dusseldorf, Germany in order to participate in the world forum from 26 to 30 March. They will be discovering the latest technology in the tube & wire industry.

We have already started working to subordinate the management to ISO9001 standards.

Products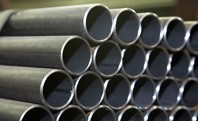 Round Tube
We are the only round tube manufacturer in Georgia. We manufacture round tubes using modern European technologies, our product is used for gas and water transportation systems, in heating lines and other constructions used in water or gas supplying systems.

Our product range :
Diameter: 20mm - 90 mm
thickness: 0.7mm - 6.0mm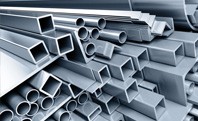 Rectangular Tube
We are the only rectangular tube manufacturer in Georgia. Our product is used in different industrial applications. The common areas, where rectangular tubes are used are: doors and windows, industrial plant structure, supermarket racks, furniture etc.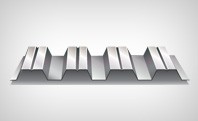 Corrugated Sheets
We produce different size of Corrugated Roofing panels in Georgia. Our product is made by using modern European technologies and high quality raw material. Our product is for different roofing purposes in industrial as well as residential sectors.